Flavonoid Power Natural Allergy Relief Anti-Oxidant
Quercetin is a natural flavonoid anti-oxidant.

Olive Leaf Extract has natural protective qualities.

BioPerine for bioavailability of nutritional compounds

Optimized high-quality blend and potent formula.

Manufactured in the USA from NON-GMO.
Turkey Sleep Flavonoid Power - Premium Quercetin & Olive Leaf Extract with BioPerine Supplement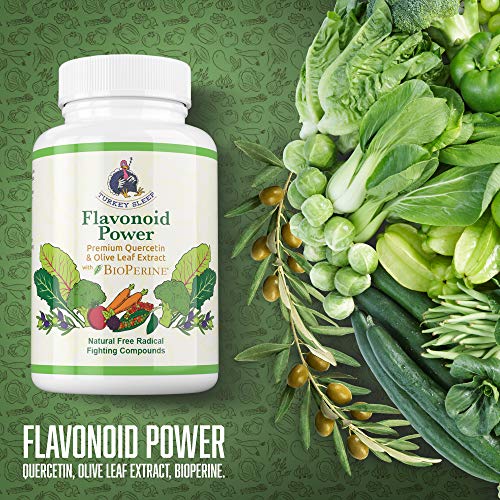 Turkey Sleep's Flavonoid Power brings you the power of natural flavonoids and antioxidants that can help boost your natural immunity, fight inflammation, combat allergies, aid exercise performance, and maintain general health. Our premium quercetin blend includes potent olive leaf extract which has natural protective qualities and patented BioPerine for superior absorption.
Main Ingredients of Flavonoid Power
Antioxidant Support: Turkey Sleep flavonoid power provides a broad range of bioflavonoids (Quercetin) with olive leaf extract to boost protection from common ailments. Quercetin is a plant pigment also known as a flavonoid. It is commonly found in red wine, onions, green tea, apples, berries, Ginkgo biloba, and many other food and plants.  Medicinal qualities of Quercetin include anti-oxidants and anti-inflammatory which helps kills cancer cell, control blood sugar, reduce inflammation, and even prevent heart disease. Olive leaf extract is known for its protective and therapeutic qualities like gastroprotection, antimicrobial, anticancer, antioxidant, and many more. BioPerine is a premium patented ingredient known for its ability to increase the bioavailability of nutritional compounds. This is an alkaloid that comes from black and long pepper. It has been widely used in many forms of traditional medicines, natural preservatives, and health supplements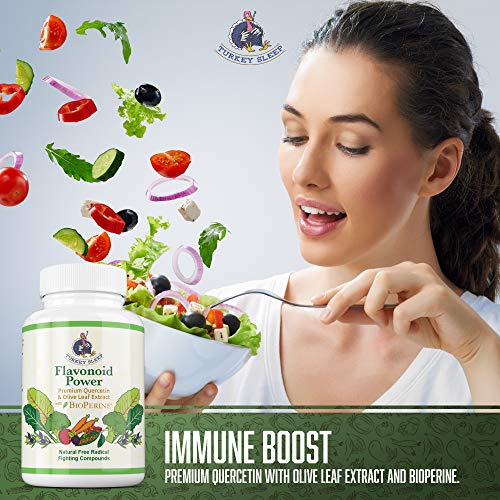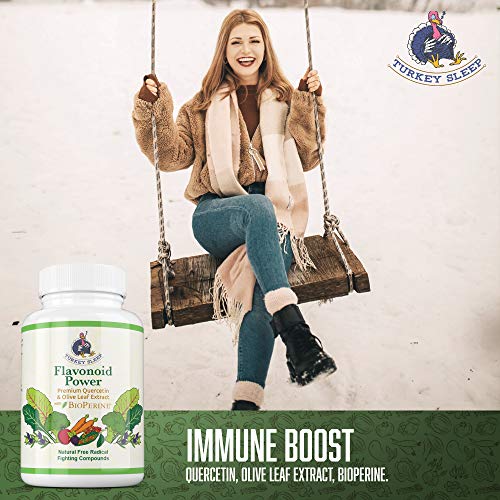 Start living healthy the natural way with Flavonoid power and other herbal products from Zenith Herbal. Enjoy top quality products made in the USA and uses NON-GMO products to an all-natural formula. This is an all-natural product from the Turkey Sleep product family - the maker of Turkey Sleep - Tryptophan.
Only logged in customers who have purchased this product may leave a review.