Years Ago I Used Bloodroot Salve on My Horses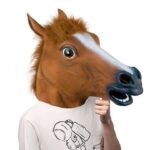 I got it from my vet, and it was really effective at removing horse sarcoids. Another time we used it to draw out a cancer successfully from the hoof. It was expensive at over $100 per jar, but so much better than the surgical alternative.
Then I myself was diagnosed with abdominal sarcoma in December 2015. Kinda ruined my Christmas…
The Hard Question
I knew bloodroot salve was effective for horse cancers – but was I confident enough to use it on my own belly? Having seen what happens after surgery and chemo, I was not willing to go the medical route. 
I spoke with my brother about it all, and he mentioned someone who had used bloodroot in capsule form. After speaking with that man, and doing some research, I decided in January to use your capsules and see what happened. I was hoping they might shrink the sarcoma.
Three Months Later
After about twelve weeks, the sarcoma, according to the doctor, was about half-size. It has also changed, and felt like a little flying saucer under my skin. The doctor thought it was separating from the surrounding tissue. Now the dilemma: to salve or not to salve? I wanted the thing gone. At this point the doc washed his hands of me. 
Salving
I put extra DMSO on the skin before salving, just to help it reach the tissue under the skin. Long story short, within one week, the tumor came out. The pain was not unbearable. I used the Zen Treatment Balm, and I found it helped. The cavity healed up pretty much within a week. It's such a relief. Thanks, Ruth and Hugh. I've been to another sawbones and he couldn't find anything. 
Adrian G.
[contentblock id=2 img=gcb.png]