Bloodroot Ideal for Skin Cancers
Annie sent me her story last week, and she is a great example of how bloodroot products can help with BCCs – a type of skin cancer. Annie also began to pay more attention to her diet, which is the best way to boost the immune system… She was aware of the poor success rate of conventional treatments. She was also smart enough to compare the bloodroot products available and ended up saving 75% by using Zenith Herbal capsules. Thanks to Annie for sharing her journey with us. 
Always be aware that you have to address cancer stem cells within the body. These are the most important to target. You can use green tea, carrots, ginger, and curcumin (from turmeric).  
---
Annie's Story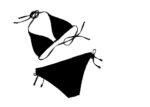 I was a beach baby and spent my childhood and teenage years constantly sunburned, and I loved it. Then I hit fifty and began to realize the price to be paid. The skin damage showed up as solar keratoses: flaky areas that would not heal, on my arms. legs and shoulders. I also had about a dozen small round growths on my face, that were growing larger. It was a very scary wake-up call for me. A dermatologist recommended surgeries because he thought they were aggressive basal cell cancers. 
Choices, Choices…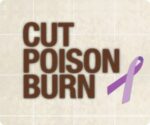 Having always been an alternative health type of person, I was now motivated to learn more and avoid the scalpel. For the past twenty years or so, I'd been watching friends and family cope with various cancers. They mostly accepted the cutting and burning as normal. But usually, their cancers grew back. I knew six people who had accepted chemotherapy, and all have died. Only one lived for more than five years, and her sickness and misery was something I could never endure. 
The First Step
The first thing I did was to improve my diet, though it was pretty good to begin with. Then I began to read about natural treatments for skin cancer. I knew I had to keep it simple because for budget reasons! My cousin told me about bloodroot, and it looked like a good option from all the testimonials on the internet.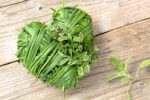 I decided to start with the capsules, but the ones I bought on Amazon were 400mg – apparently, this is a high dose – and they made me feel sick, even though I persevered for a week. So next I tried the ones from BestonEarth. They were expensive, nearly seventy dollars for 90 capsules of 125mg each (31mg of bloodroot). Plus shipping. The bottle only lasted about three weeks, and I was very disappointed that I saw no results from taking an entire bottle. 
Looking on Facebook, I then discovered the Bloodroot Salve Discussion group and Zenith Herbal. I was very pleased to see that the 100 DS capsules contained twice as much bloodroot (62.5mg), and cost me only half as much. I saved extra by purchasing six bottles. With free shipping, I saved over 75% altogether!
After Taking Capsules
I built up to six capsules per day of the DS Bloodroot. Within five weeks I noticed that the solar keratoses were shrinking and were no longer dry. That was a fabulous day. Then one of the spots on my cheek flared up.
Bloodroot Salve
I thought long and hard about using the bloodroot salve – and decided to go for it. (Thanks to the brave people in the discussion group!) The test that I did on my arm had no reaction, but when I put the salve on the spot on my face, it reacted immediately. It was a bit nerve-wracking at the time. It took five days for the eschar to come out, and less than a week to heal up completely.
I'm not sure if it is related to bloodroot, but I didn't have my usual winter bronchitis attack while I was taking the capsules. I think my immune system is much healthier! Over a four-month period, I removed all the spots from my face, and they all healed perfectly. 
Thanks so much for such great products. I highly recommend Zenith Herbal to other people.
PS. I notice that Best on Earth Products have reduced the price of their capsules to USD40 – due to the competition I guess. But they still contain only 125mg. And their salve is still nearly USD70. Annie