---
Rose Was A Skeptic Until She Tried Bloodroot for Herself!
What a commonly recurring theme! We are all skeptical of new things as they appear, and so we should be! After all, who likes to be duped? Then again, sometimes it's just worth a go. Here's Rose's story of how a bloodroot skeptic turned into a believer.
---
Rose Writes:
I was a bit skeptical when I ordered the bloodroot salve a few months back. But seeing that I am 65 years old I thought I would give it a try because my chances of getting cancer were getting stronger due to my age.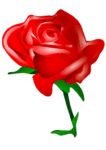 Results with Bloodroot Salve
After I received it I tried it on a couple of spots on my stomach that were very small but were itchy.  Well lo and behold, they reacted, one more than the other.  I used it a couple of times before I felt comfortable that there was nothing left.  It seemed pretty much on the surface so I thought if it was cancer then I had caught it early.
Results with Bloodroot Capsules
Then I started using the capsules – and I got a sore on my left thigh!  I used the salve and had a ball the size of a nickel come out.  It took about two weeks to heal as it drained pus for that amount of time.
Results on the Husband!
I then used it on a couple of suspicious spots on my husband's back and they reacted too.  He hadn't read about it before but he trusted that I had done the research.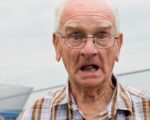 I am thrilled I found your product and have recommended it to many.  Thanks so much.
Further Reading