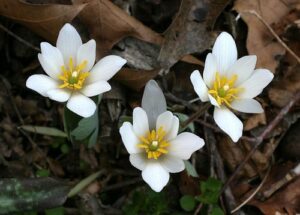 When All Else Failed
Trevor writes, "I had had skin cancer for years now, and I have had many removed by surgery. They were the BCC and SCC type skin cancers. (Basal cell and Squamous cell carcinomas)
I heard about Curaderm and used the cream for several years. It worked on about 80% of my cancers,  but some came back, and others did not respond. I treated three cancers for two years with Curaderm with no success.
Bloodroot Salve?
I had heard about black (bloodroot) salve in the past, but it was mostly negative stuff.
But I now had two cancers that were getting bigger – one on my upper leg and one on my head. I did not have these diagnosed by a doctor, my trust in doctors is not so good now. Also the thought and cost of surgery did nothing for me.
I studied (bloodroot salve) on the net and happened to mention it to a friend of mine. He helped me to find a supplier. So I ordered it, and it arrived. 
Results!
A few months down the track and the salve had removed all the cancers. The two main ones I mentioned fell out after a few days and were healing nicely.
I also confirm that the salve will not effect normal skin – it does nothing. But let it get in contact with a cancer and all hell breaks lose. I found the treatment on my leg very painful and I needed pain killers for a few days but the one on my head which I thought would be a night mare because of its size was no problem at all.
Trevor T
[contentblock id=2 img=gcb.png]