Success Stories: Bloodroot Capsules and Bloodroot Salve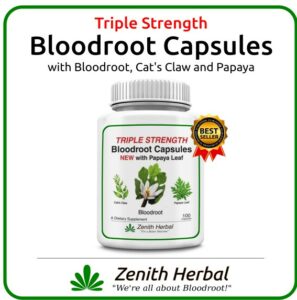 John M., 51 years old – On using Zenith Herbal Bloodroot Salve for less than a month to remove unwanted moles
I've wanted to take out the two moles I had on my face, and I was already thinking of having them surgically removed. Thankfully, a friend recommended me Bloodroot Salve from Zenith Herbal. I've used Zenith Herbal Bloodroot Salve for the two unwanted moles I had. I applied a generous amount on both moles and left it there for 24 hours (per usage instruction). At first, there was mild pain on the moles because the moles are dying. 

 

I repeated the process four times, one day apart. Then the moles popped off, leaving a clean crater which surprisingly healed very nicely. Upon doing more research about Bloodroot Salve removes other skin problems like warts and acne. If it effectively removes my moles, it is sure to be effective for other skin problems. I will definitely recommend it to my friends having skin problems.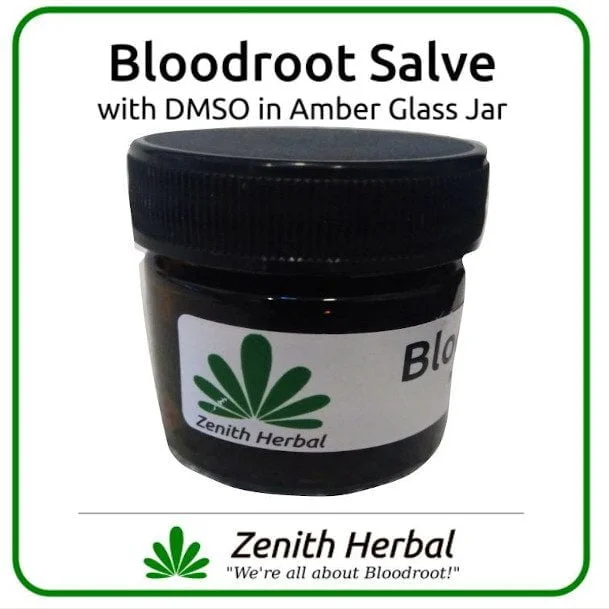 Lisa T., 56 years old- On using Zenith Herbal Bloodroot capsules for breast cancer remission
Last year, my doctor told me the unfortunate news that I have Stage II breast cancer. I underwent a partial mastectomy to remove the tumor and undergo a couple of rounds of radiation therapy. There were cancer cells found in my lymph nodes. Thankfully I was in partial remission. However, my oncologist explained to me that once the cancer cells spread in the lymph nodes, there is a chance that the cancer cells may go back. 

 

I've done my research online that bloodroot capsules can help in killing cancer cells. After four months of drinking bloodroot capsules, I'm so thankful that I'm now in complete remission. For all women battling breast cancer, stay strong in fighting this. If I was in complete remission thanks to Zenith Herbal Bloodroot capsules, you can too! Don't lose hope! 
Wendy S., 34 years old – On using Zenith Herbal Bloodroot Capsules for better immunity
My spleen was removed six months ago because of my car accident. My doctor advised me that I have to be extra careful of my immune system. I drink a lot of Vitamin C, exercise, and eat healthily, but I still tend to be sickly at times. I read online that Bloodroot capsules are excellent for boosting the immune system, and bloodroot has many beneficial uses.

After months of using it, I can feel how good it is. One time, I took care of my husband when he had the flu; I didn't catch the flu. It proves to show bloodroot capsules really boost your immune system. I highly recommend Zenith Herbal Bloodroot capsules if you want a stronger immune system and overall better health. Kudos! 
Florence A., 82 years old – On using Zenith Herbal Bloodroot Salve for skin problems
I'm 82 years old, and I love to tend to my plants in my garden. That means I am exposed to the sun for most of the day. As a result, I've had sun allergy reactions. It looks like a widespread rash that's very itchy. It looks like tiny bumps that are similar to hives. I used Bloodroot Salve for my sun allergies, and I'm delighted with it. I can now enjoy my gardening without worrying about my sun allergies.
Share Your Success Stories
Do you have success stories you would like to share when using Zenith Herbal Bloodroot capsules and Salve? Could you share it here now? Your success stories can be an inspiration to others to have a better and healthier life.