Where do you buy black salve products that are guaranteed effective, original, and safe to use? That is the question you may have in your mind now. Don't worry, because after reading this post, you can come up with an answer to that question. We will let you decide on where to buy bloodroot salve products.
But First, What is Black Salve?
Black salve or bloodroot is a plant originally found in North America used in traditional medicine practices. The history of bloodroot salve uses can be searched readily online and we also have testimonials available on the website.
There are many similar products available in the market, but how do you choose the best black salve? Where can you find a trustworthy source?
---
What To Look for When Buying Black Salve?
To answer those questions, you should be aware of the buying guide. What do you look for in a black salve product? It depends on what is your purpose. Are you trying to get rid of skin problems like warts or skin tags? It would be best if you bought the topical preparation.
Do you want an alternative medicine for cough, sore throat, gastric problems, or oral health? Perhaps you're looking for an alternative to fight cancer? It would be best if you bought the black salve capsule.
What To Look For In A Bloodroot Salve Capsule?
Bloodroot capsules are popular among practising naturopathic therapy. If you want to buy black salve, better choose a product with ingredients that have health benefits. What are these ingredients? Bloodroot combines with Cat's Claw and Papaya Extract is the best choice. (Update: we now use Papaya Leaf powder instead of Cat's Claw)
Cat's Claw:

Cat's Claw comes from a plant that grows in the Amazon rainforest. It is called a healing plant for over a thousand years now. Cat's claw is rich in antioxidants and anti-inflammatory properties. Which, when combined with bloodroot, increases its efficacy of any bloodroot product.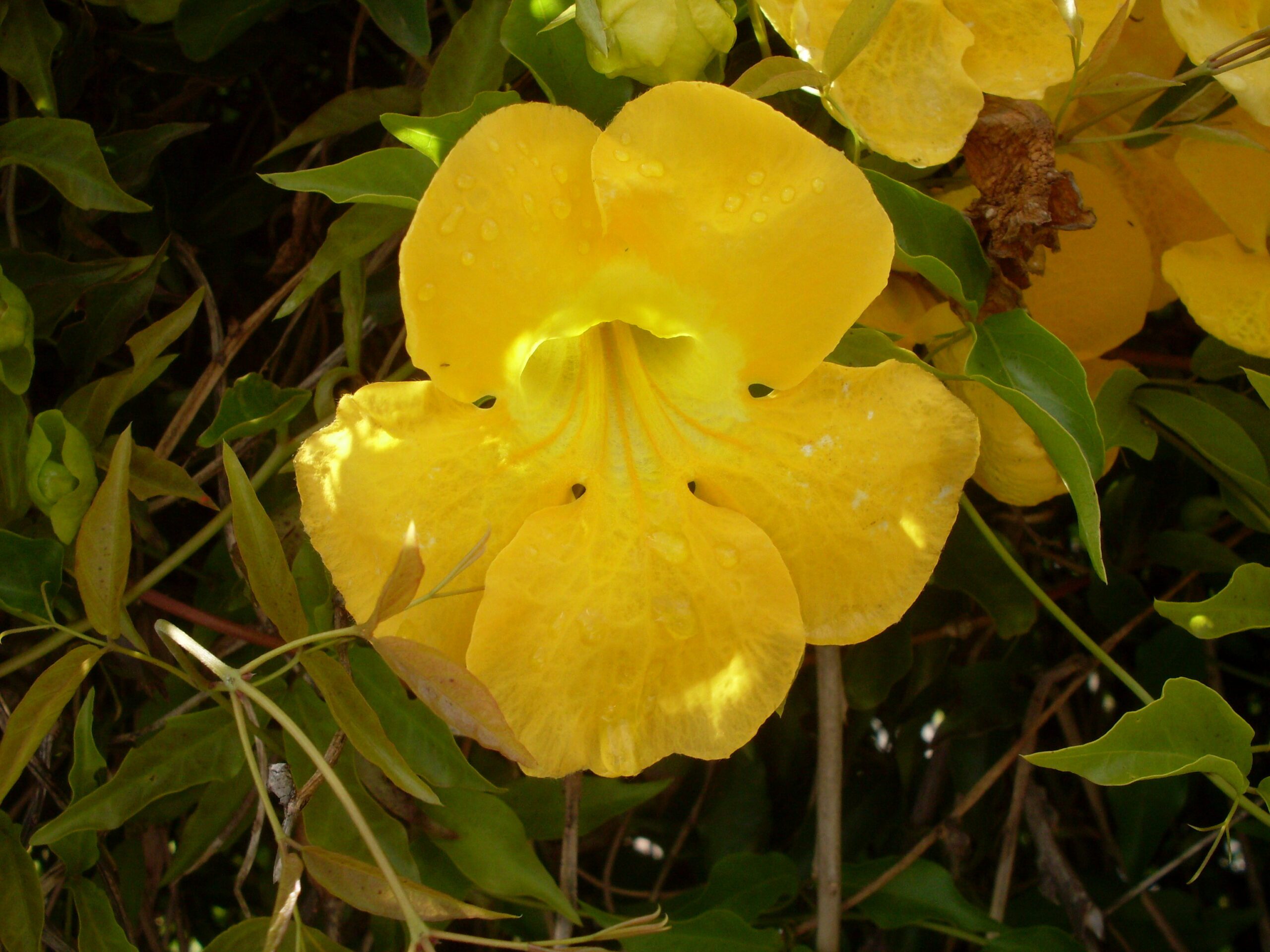 Cat's Claw Plant
Papaya Extract:

 On the other hand, 

studies show

that Papaya extract showed health benefits thanks to its high lycopene contents. Bloodroot, plus Cat's Claw, plus Papaya's Extract can do wonders in fighting off certain diseases.
It is essential to look for black salve capsules that are:
100% Natural and Organic

Permitted in Kosher and Halal

Tested and Proven

No added preservatives, additives, or GMO

No fillers such as rice powder

Triple-strength
What To Look For In A Bloodroot Salve Skin Ointment?
If you're looking for a bloodroot salve ointment to treat skin ailments, here are the additional ingredients you should look for:
Where To Buy Black Salve?
When you find a black salve ointment that contains all the ingredients above, you have hit the jackpot. It's a plus when it's affordable and the best value for money. A tip when you buy black salve is to read the success stories or testimonials of legit users. By reading these, you'll have more idea on what to expect in the product.
You know you're buying from a trustworthy shop if many testimonials can attest to the product's effectiveness. Also, if the shop has been around for many years, that's what Zenith Herbal offers.
Zenith Herbal Bloodroot Capsules (Triple Strength) with Cat's Claw and Papaya Extract is one of the best products in the market now. If you're looking for a topical solution, Zenith Herbal has Bloodroot Salve with DMSO, plus the other beneficial ingredients mentioned above. You can order through the website now.
Comparison Table of Bloodroot Salve Manufacturers
Product

Company

Ingredients

Origin

Price

Free Shipping

Extras

Money Back

Bloodroot Salve 25ml

Zenith Herbal

Bloodroot

ZnCl2

Chaparral

Graviola

Galangal

DMSO

USA

$38.80

Email support,  FB messaging. and FB discussion group

Formula BCGG
vitaeelixxir.com

Bloodroot

Zinc

USA
$175.00
Sun Skin Salve 28g
Virxcan
No Information
USA
$34.99
Two Feathers Healing Formula 44g
Two Feathers
No information
USA
$134.99
From $25 to $80
Phone consult
If unopened, less $25
Cansema 22g

AlphaOmega

Herbhealers

Bloodroot

ZnCl2

Chaparral

Graviola

Galangal

DMSO

Ecuador
$24.95

$6.75

Black Salve with DMSO 14g
Best On Earth Products

Bloodroot

ZnCl2

Chaparral

Graviola

Galangal

DMSO

USA
$67.97

From $10.42 for basic shipping

Indian Herb 10g
LifelineWater

Bloodroot

ZnCl2

USA
$56.00
Cleansing Time Black Salve 28g

Cancerblack

salve.com

No Information available on the site
USA
$75.00

$6.00
I have done an honest search to find as much information about what appears to be the best-selling products. Several that I knew to seem to have disappeared. Please feel free to contact me to fix any errors or to add any products or information.